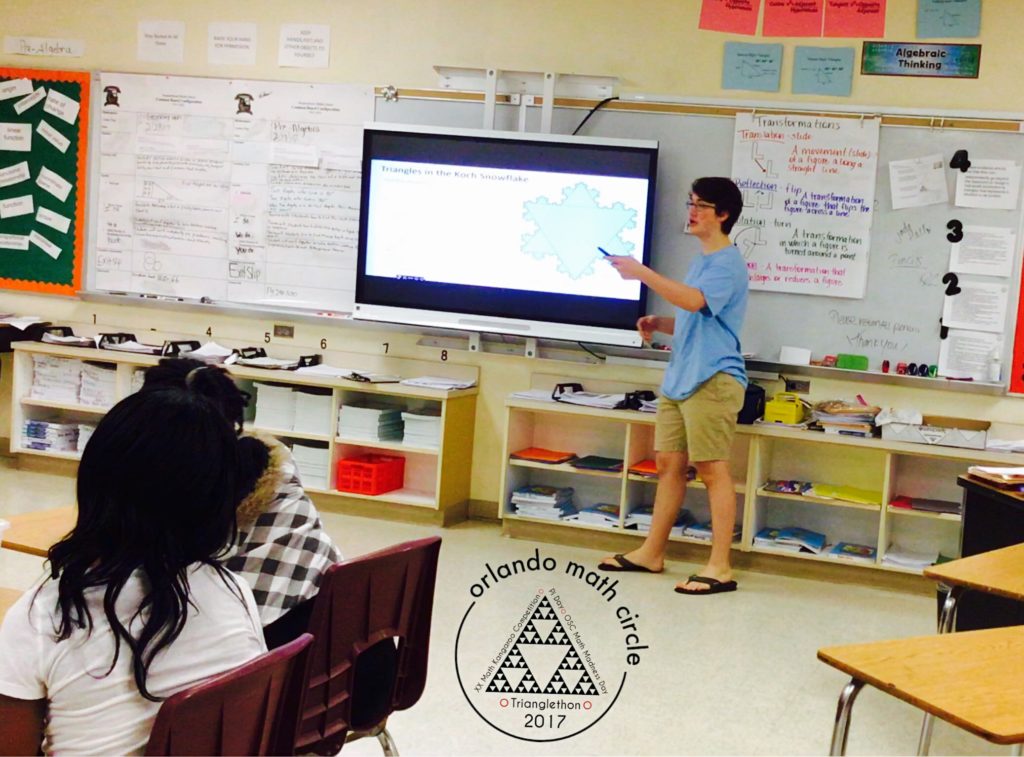 SUMMER 2017
VARIETY OF SUMMER ACTIVITIES
Trianglethon 2017 – help create world's largest Sierpinski Triangle
Math content video creation: collaboration with Carnegie Mellon Mathematics Professor, Dr.Po-Shen Loh & Expii.
Book club for tweens. June book: LOST IN LEXICON
Participate in Encouraging Girls in Math & Science social media campaign: create Florida Girls STEM Hall of Fame
Global Math Project preparation for fall.