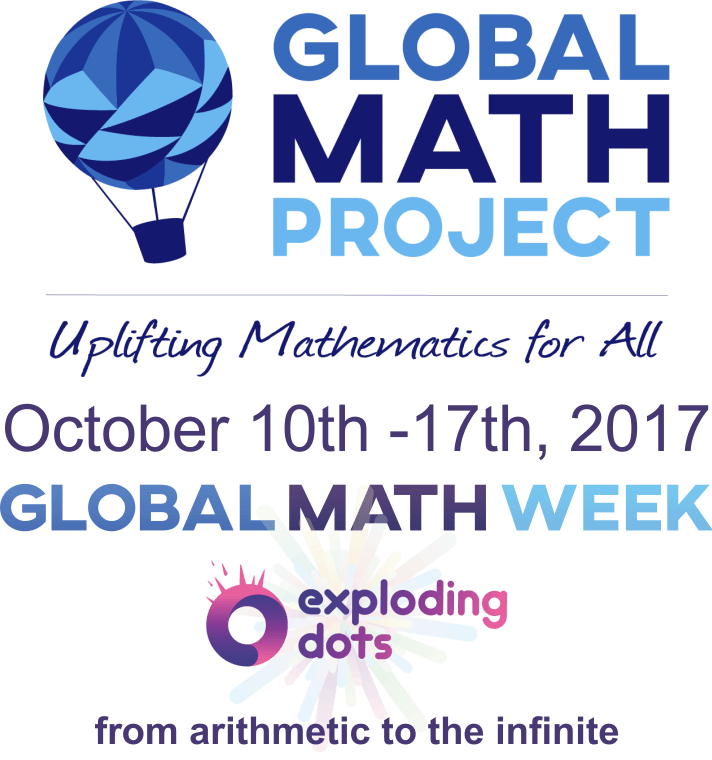 Orlando Math Circle is going to NYC for the Global Math Project Symposium at MOMATH. Anyone can attend! Learn more by clicking here
Orlando Math Circle is calling on all teachers and students to participate in Global Math Week together with us! OMC volunteers will be available to come to your school to do the exciting exploding dots activities.
What is Global Math Week?
Teaching Guides – The Global Math Project
Below you will find all of the teaching guides and handouts you will need for Global Math Week 2017.
PDFs
PDFs
PDFs
PDFs
PDFs
PDFs
PDFs